Green H2 Piping
CPP is a pioneer and market leader in the field of design, manufacture and installation of FRP and Thermoplastic lined FRP piping for the Chemical industry. Our experience serving the Chlor Alkali industry for nearly 6 decades have helped us to get into a first mover position for the Green Hydrogen industry. We are the largest exporter and the biggest pure play piping company in India. CPP has expertise in handling corrosive fluids at high temperatures with a blemish less record and is known in the market for their high quality standards and large production capacity.

Producing Green H2 using alkaline electrolysis is very similar to electrolysis of NaOH and NaCl in a Membrane Cell. CPP has a proven track record of design, manufacture and installation of PP - FRP, CPVC - FRP, PVC-FRP and PVDF - FRP piping for the Chlor Alkali Membrane cell industry. We have the ability to bond thermoplastics to FRP to ensure trouble free service over long periods of continuous operation. Further, CPP has a large pool of skilled technicians to weld thermoplastics efficiently to ensure leak proof performance. This experience will help us to become the preferred partners to the global Green Hydrogen industry.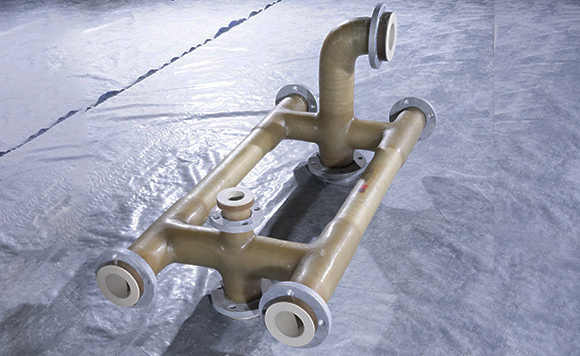 CPP is well on its way to make a mark in this new and upcoming Green H
2
market with piping delivered to 2 projects in the USA. Further, CPP will deliver prefabricated piping for 110 nos. Alkaline Electrolyser modules of 20 MW each to Saudi Arabia. This is at present one of the largest ongoing Green H
2
projects in the world.
With excellent quality systems and large manufacturing capacities, CPP is all set to dominate the global Green H
2
market.
Please connect to us at
sales@cppiping.com
for any further queries.