About Us
Company Heritage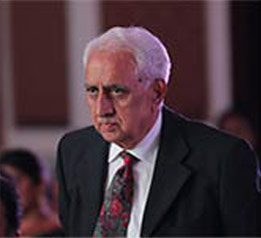 Chemical Process Piping is the brainchild of Mr. B. S. Rajpurohit.
Born to a modest family in 1938, he completed his B. Sc in 1958 from Jaswant College, Jaipur, post which he proceeded to do his B. Sc (Tech.) from UDCT at Bombay University. Chemical Engineering was his passion, for which he obtained a Post Graduate Diploma from Battersea College of Advanced Technology, London, in 1961.
He started his career as a Senior Chemical Engineer at M/s Calico Chemicals & Plastics Division, Bombay, and progressed well. 3 years later, in 1964, is when he founded Chemical Plants and Services in Mumbai, at a workshop measuring less than 500 sq.ft., and with just Rs.12,000. The company rented an office in 1967; they rebranded to Chemical Process Equipment Pvt. Ltd. in 1970 and moved into their own factory and office.

It is now the undisputed leader in the field of Fiberglass Reinforced Plastics (FRP) fabrication in India and is recognized as a major player in the global FRP equipment manufacturing industry. The management decided to separate its GRP/GRE Piping business to cater to the fast growing GRP/GRE piping market in the Chemical, Water, Wastewater, Seawater Desalination, Power and Oil industries and hence, Chemical Process Piping Pvt. Ltd (CPP) was born in 2005.